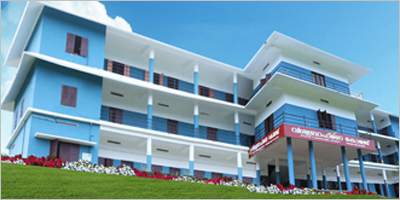 VISWA BRAHMANA COLLEGE (VBC), Vechoochira is self financing college affiliated to Mahatma Gandhi University, Kottayam, Kerala.
The college was established in June 2002. Within a short span of the academic years, VBC has attained strong footing among the colleges started during the period of VBC's inception. It is situated on a beautiful hillock, an extent of 12 acres at Vechoochire, 15 kilometers away from Ranni.
VBC IS MANAGED BY Viswa Brahmana Educational Trust Reg.No. A727 / 99 having its head office at Alappuzha. The college is now leading by a 19 director board member committee. As a part of it Viswabrahmana Educational Trust is now managed by Chairman Mr.M.Suresh Achary, Secretary Mr. Venky.N. Functions of the college is under the powerful control of the Viswabrahmana Educational Trust.